Whats New? What are we working on next?
Mako Fuzz VIX now comes in point to point hand wiring if requested! The next fancy pants pedals in line are a delay pedal and a geranium fuzz pedal; they're both currently under the quality assurance phase to ensure we bring great quality. Here is a snap shot of what the point to point looks like on carbon fiber board!
Point to Point Fiber Board By ManaFX!
Light Plates By ManaFX!
Demo's
Watch current Demo's of the Pedal Line Up!
YouTube Demo
Reverb Listings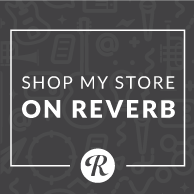 Live updated Reverb Listings! Pay with Credit/Debit/Cards/Reverb or PayPal!
Reverb ManaFX
eBay Listings
Live updated eBay Auctions!
eBay ManaFX
Rock With Jesus!
Psalms 95:1 - O come, let us sing unto the LORD: let us make a joyful noise to the rock of our salvation.
More
What makes us different?
We want to utilize your input! By reviewing fellow instrumentalist contributions and applying them in our engineering phases ManaFX Industries will hand the community their visions.
Contact Us!